You are here
Travellers Guide: Ethiopia
Ethiopia is also where the Ark of the Covenant, the biblical chest carried by Moses from Mount Sinai, can supposedly be found, inside a chapel in Axum.
There is a place, in the searing deserts of north-east Ethiopia, where you can watch a new version of planet Earth being created. In 2005, over a period of just 10 days, a 60km-long, 8m-wide crack opened in the Earth's surface. Scientists who witnessed it were astonished. Here, they told the world, were the labour pains indicating the birth of a new ocean and the beginning of an event that in a mere 10 million years would rip Africa in two.
The fact that Ethiopia is reshaping our planet should come as no surprise. After all, this corner of East Africa is often cited as the cradle of humanity. It was here that ancient hominids first stood upright. But Ethiopia's contribution to Earth's history extends much further; this is a country that has helped shape much of our culture. It is home to one of the world's oldest Christian communities, an even older Jewish one, and it is where the first Muslims found shelter when persecuted in their Arabian homeland. Ethiopia is also where the Ark of the Covenant, the biblical chest carried by Moses from Mount Sinai, can supposedly be found, inside a chapel in Axum.
Going back even further, Ethiopia is where the Queen of Sheba is said to have had her palace and where she gave birth to a son, fathered by King Solomon, who became the ancestor of all Ethiopian emperors right up to Haile Selassie.
Unfortunately, despite its illustrious past, years of famine and war have kept mass tourism at bay. But things are changing, and nowadays Ethiopia is safe, stable and surprisingly easy to visit. Indeed, Cox & Kings (0845 564 8275; coxandkings.co.uk) reported that its Ethiopia group tour was the best-selling escorted tour in its Africa brochure last year.
Most visitors focus on the northern highlands, with good reason. Homeland of the Christian Amhara and Tigrayan peoples, the north's soaring mountain plateaux offer a treasure trove of historical sites, tiny monasteries older than any European cathedral, and rock-carved churches filled with medieval art. The main tourist sites in the north are Lake Tana, the source of the Blue Nile, whose surface is pockmarked with tiny forested islands hiding 16th-century monasteries. Then there's Gonder, the former imperial capital, which has some of Africa's finest castles and palaces.
Axum has one of the greatest collections of archaeological sites in sub-Saharan Africa. And the final stop on most people's itinerary is Lalibela, the so-called New Jerusalem.
The north also has some of the most breathtaking mountain scenery in Africa, with the 4,000m-high Simien Mountains the most popular hiking area. For more offbeat trekking, the northern Tigray region and the area around Lalibela offer fantastic walking, and diversions include monasteries atop needles of rock.
Heading south from the capital, Addis Ababa, you'll find a land torn open by the Rift Valley, sprinkled with muddy lakes and home to a mind-boggling array of tribal peoples. Then there's the little-visited west, among whose evergreen coffee plantations lies adventure – and none bigger than the search for the lost gold mines of King Solomon.
Finally, in the east, where Islam dominates, is the fear-inspiring Danakil Desert– with its fiercely independent tribes – widely seen as the world's hottest, most ferocious place. Yet it wasn't always like this: Ethiopians say that, long ago, the Danakil was a vast field of pure gold. True or not, it's likely that, a long time hence, the Danakil will be at the bottom of a brand new ocean formed after Ethiopia tears Africa into two, and once again reshapes the world.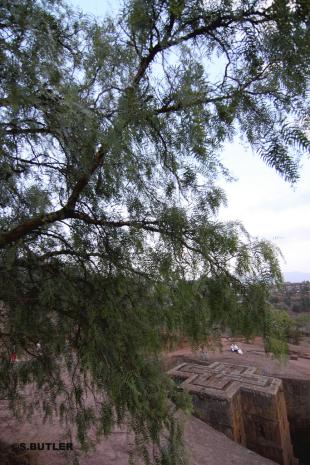 Axum You might not guess it, but the small and dusty town of Axum (Aksum) was once one of the most important towns in Africa. Its influence stretched over a vast swathe of north-east Africa and southern Arabia. Today, there are still reminders of those glory days; a handful of stelae – one of them pictured right – and a clutch of tombs and mausoleums. But even with these physical remains we still know little about ancient Axum. Who constructed these stelae, and why? Are there really secret hoards of treasure hidden in sealed tombs? (It's certainly true that there are passageways and tombs under Axum that archaeologists have yet to open.) Was Axum really once the capital of the Queen of Sheba? And, most intriguingly, does the small chapel at the centre of the town contain the Ark of the Covenant?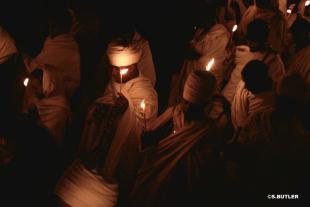 Lalibela The legends say that, 1,000 years ago, a poisoned man was carried to heaven by the angels and shown a breathtaking city of rock-hewn churches. He was then commanded by God to return to Earth and recreate what he had seen. The result was Lalibela. Easily the No 1 attraction in Ethiopia, and one of the architectural wonders of Africa, the dozen churches, hewn out of rust- red rock, are the high point of an ancient Ethiopian building tradition. You can explore them quite freely, but note two things: you will be expected to take off your shoes, and the carpets covering the floors are often alive with fleas. Lalibela is a living, breathing religious site, and to be here during one of the major Christian holidays, when thousands of white-robed pilgrims pour into town, is to witness Christianity at its rawest and most powerful. Explore Tailormade (0844 875 1890; explore. co.uk/tailormade) offers an 11-day "Ancient Kingdoms" tour that includes Lalibela, Axum, Gonder and some well-kept secrets. From £2,275, with flights.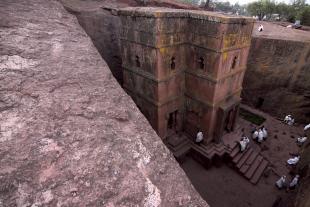 Omo Valley In the remote south of the country is a side of Ethiopia that stands in utter contrast to the cool, Christian highlands. The Omo Valley is the Africa of Hollywood films; wild and sometimes untamed, it's home to a plethora of tribal groups, including the bull-jumping Hamer people, the Beshadar and the fascinating Mursi, whose women wear huge lip plates and whose men still live a life of cattle rustling and tribal fighting. Last century, tourism in these parts was unheard of, but today, the Omo Valley has become one of the Ethiopian tourist boards' biggest selling points. Getting to the southern Omo Valley, where the greatest concentration of tribal villages can be found, is an adventure, and, because of a paucity of public transport, even hard-core backpackers end up using a tour company. Wild Frontiers (020-7736 3968; wildfrontiers.co.uk) has a 13-day "Journey through the Omo Valley" from £2,170 without flights, or £2,695 inclusive. The tour includes crater lakes in Langano, visits to indigenous villages and boat trips on Lake Chamo.
It's polite to drink at least three cups – then buzz for the rest of the day!
Gastronomic Ethiopia Memories of drought and famine overshadow Ethiopia's reputation for cuisine. But, in fact, its food is some of the most diverse and delicious in on the continent. The national staple is injera. This is a large, somewhat sour-tasting rubbery pancake made from the indigenous cereal, teff. The injera is laid out on a large tray-like plate, and on top are placed dollops of wat, or curry; the most common is doro wat (chicken). The spice contrasts beautifully with the sour injera. Ethiopia is renowned for its coffee, and vies with Yemen for the title of the drink's original home. So don't miss the Ethiopian coffee ceremony. Freshly cut grass is scattered, an incense-burner placed in the corner, and the coffee beans roasted in a pan and ground up. The coffee is served in tiny cups with several spoonfuls of sugar. It's mind-numbingly strong, and it's polite to drink at least three cups – then buzz for the rest of the day!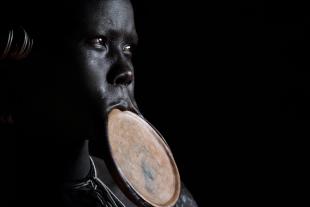 Finding a place to stay Addis Ababa has the full array of international business class hotels. The best is the Sheraton (00 251 115 171717; sheratonaddis.com) which has doubles from US$279 (£186), B&B. La Source Guest House (00 251 114 665510; bit.ly/I3Mili) is more low key and has doubles from US$21 (£14). Outside Addis Ababa, room quality drops dramatically. There are few luxury safari lodges but every popular tourist town has a range of small, locally run guesthouses with clean but basic facilities. Luxurious Gheralta Lodge (00 251 34 667 0344; gheraltalodgetigrai.com) is on the high Tigray plateau and surrounded by ancient monasteries and churches. It has double rooms from US$40 (£25), B&B.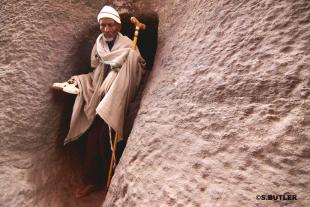 Getting there Ethiopian Airlines (0800 635 0644; flyethiopian.com) from Heathrow to Addis Ababa; most flights are non-stop, but some land in Rome. British Airways (0844 493 0787; ba.com) flies through its BMI subsidiary via Amman. Emirates (0844 800 2777; emirates.com) flies from UK airports via Dubai; and Turkish Airlines (020-7471 6666; turkishairlines. com) flies from Manchester, Heathrow and Gatwick via Istanbul. British citizens need visas which can be bought on on arrival for US$20 (£13); bring two passport-sized photos. But the rules can change, so to avoid confusion, a one-month tourist visa can be obtained in advance from the Ethiopian embassy in London (17 Princes Gate; 020-7838 3897; ethioembassy.org.uk).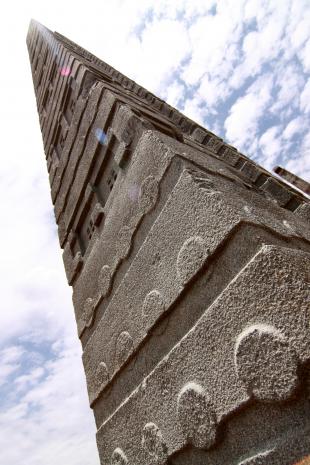 Getting around It's perfectly possible to travel around all the most popular historic sites of the north with Ethiopian Airlines. While roads between main towns are generally reasonable (and some asphalt), those in remote areas are rough or impassable. Many visitors choose to join an organised tour or hire a 4x4 and driver from a local tour operator. Prices vary but count on £100-£140 per day. Reliable local tour operators (all based in Addis Ababa) include Abeba Tours Ethiopia (00 251 115 15 9530; abebatours ethiopia.com), Green Land Tours & Travels (00 251 116 299 252; greenlandethiopia.com) and Travel Ethiopia (00 251 115 508 870; travelethiopia.com). Buses connect the main cities with the capital and each other. The Foreign and Commonwealth Office warns to stay at least 100km from the borders of Somalia, Sudan and Eritrea.
This piece was written for the Independent Newspaper in the UK and published April 2012. The original is here: http://www.independent.co.uk/travel/africa/travellers-guide-ethiopia-7682476.html